I had the opportunity recently to take my Manfrotto 190XB up to Surrey Central Station and take some shots of the SFU Campus building (long exposures between 4 & 8 seconds). This made the building itself visible to some extent and I did enjoy the ability to be able to take those shots because then I was able to while away the hours between my arriving from Joyce Station at Surrey Central and the 321 arriving by taking photos.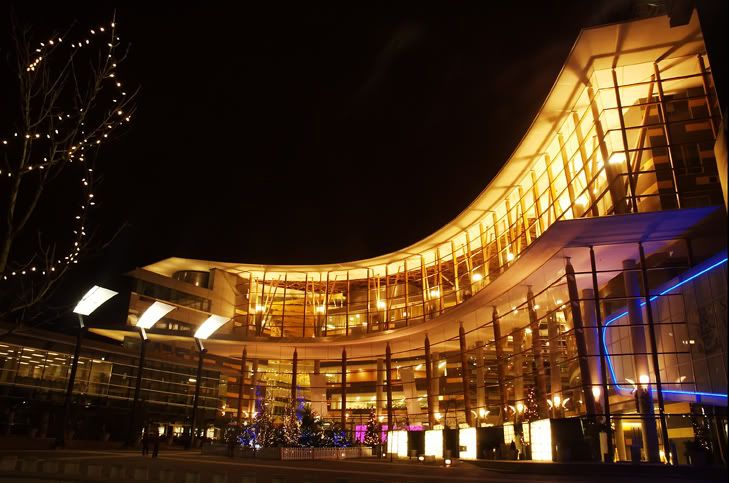 This first shot shows the curve of the building really nicely which gives the building a nice open feel. The wide open rafters that you can somewhat see in the building also makes for a very airy view.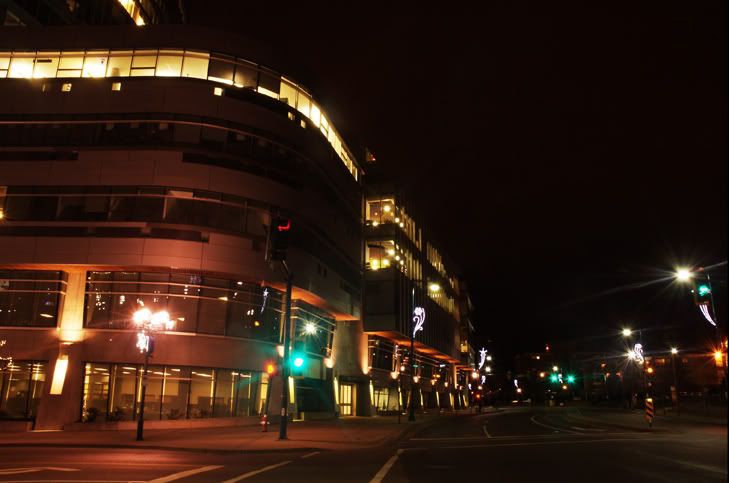 This second shot shows the westward side of SFU-Surrey Campus and shows a little of how the light plays with the angles of the building. I kinda feel fond of this shot because it's the first time I've actually taken a really long-exposure shot. I'd like to try at least a minute on my next nite architecture shot, but I find that it may cause a lot of glare in the lamps. I'm going to have to take a good hard look at this before I start doing this to make money because I do want to specialize in night-architecture photography.